Awards, Accolades & Scholarships
APMP Awards are given annually to recognize the outstanding achievements of chapters and members.
Stephen P. Shipley Award for Chapter of the Year
This award honors the APMP chapter that demonstrates excellence in chapter sustenance and development through support of APMP initiatives. No matter how large or small, this chapter is a game-changer who went above and beyond in the past year to better engage their members and serve our industry.
2022 Winner: Colorado Chapter
Bid & Proposal Executive of the Year
This award is presented to a senior-level industry executive (director level or above) who stands out as a thought leader for their efforts in promoting and advancing the profession.
2022 Winner: Robyn Gallagher, CF APMP
Chapter Leader of the Year
This award recognizes the chapter leader who has gone above and beyond in their contributions to their chapter with new initiatives to engage and grow their chapter.
2022 Winner: Rebecca Link, CP APMP – National Capital Area Chapter
Bid & Proposal Team of the Year
This award honors a cohesive, effective proposal team that demonstrates industry best practices, thought leadership, and a commitment to the professional development of its members.
2022 Winner: AT&T Business
Bid and Proposal Newcomer of the Year
This award is presented to an industry newcomer (within the first five years) who has made a significant impact within their company and/or the association.
2022 Winner: Natalie McVay
Thought Leader of the Year
This award commemorate those professionals who bring innovation and ideas that push the bid and proposal industry forward.
2022 Winner: Andrew Morrison, CP APMP
The APMP Fellows award is one of our association's highest individual honors. The Fellows award recognizes individuals who have made significant contributions throughout their careers in the bid and proposal industry.
The award is open to all APMP members in good standing who have belonged to the association for five or more years.
Selected nominees are judged and are inducted into the Fellows class once a year at APMP's annual conference, Bid & Proposal Con.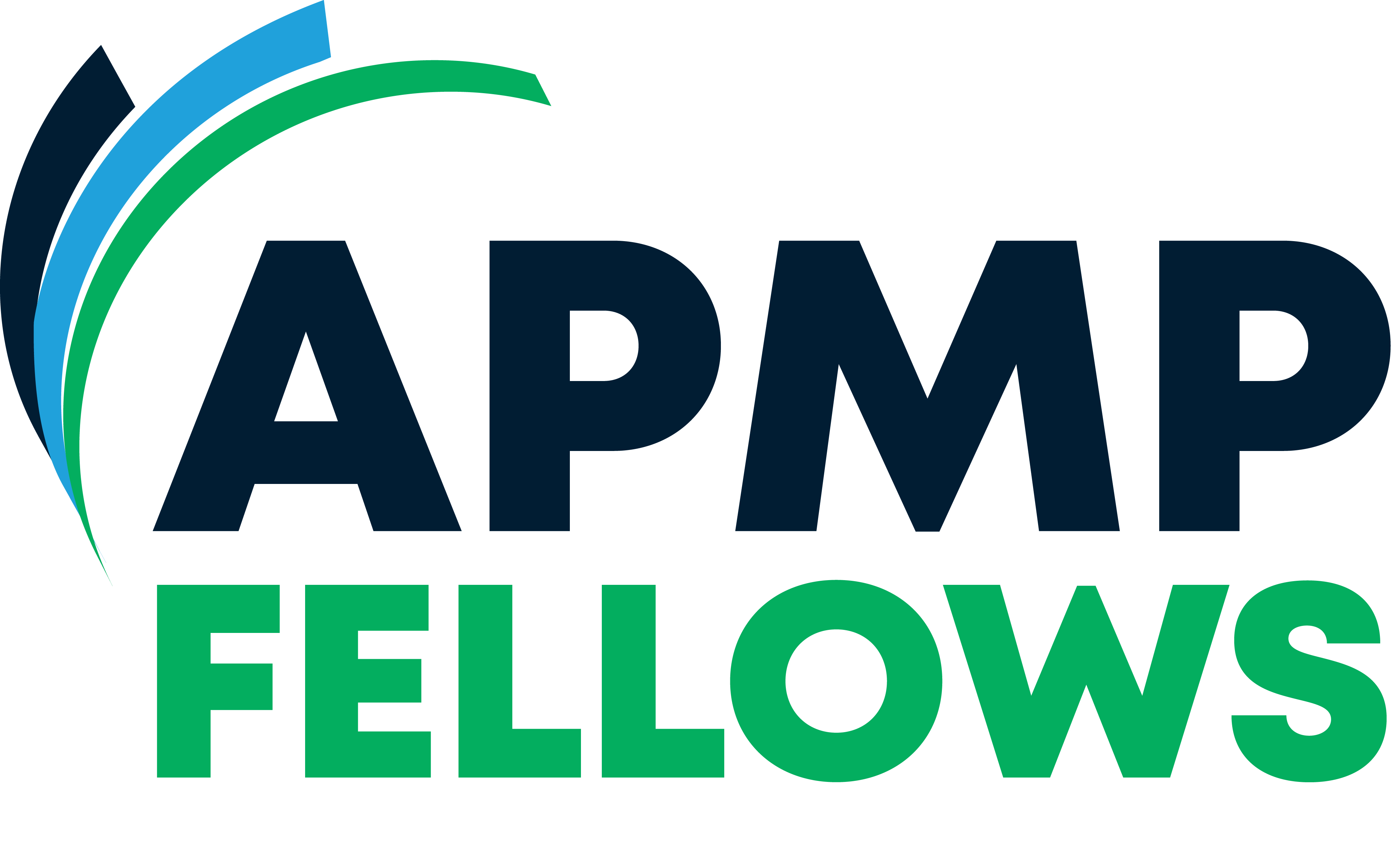 Class of 2022
Sunil Agrawal
Graham Ablett
Class of 2021
Brad Douglas
Bruce Farrell
Jamie Ninneman
Class of 2020
Samantha Enslen
Mitch Reed
Ceri Mescall
Class of 2019
Nicolas Adams
Marsha Lindquist
Sandy Pullinger
Anita Wright
Class of 2018
Krystn Macomber (Gull)
Isabel Moritz
Janneke Orriens
Neil Philipson
Class of 2017
Hélène Courard
Klaus Pohlmann
Suzanne Jones
Class of 2016
Joanne Gillen
Steven A. Koger
Jeannette K. Waldie
Class of 2015
Nigel Dennis
Lisa Pafe
Kathryn Wyon
Class of 2014
Melissa DeMaio
Vicki Griesinger
John Seaman
Class of 2013
Chris Kaelin
Chris Simmons
Class of 2012
Robert Lohfeld
Olessia Smotrova-Taylor
David Warley
Ruth Turman
Class of 2011
Brenda Crist
Frances Campbell
Robin Davis
Kristin Dufrene
Wendy Frieman
Amy McGeady
Lee Hendrickson
Bruce Morton
Michelle Norman
Class of 2010
Richard Buijs
Richard Jenkins
Colleen Jolly
George A. McCulley
Bobbie O'Brien
Joseph C. O'Neill
Beth Wingate
Class of 2009
Ed Alexander
Ruth Belanger
Betsy Blakney
Margaret Helsabeck
Marilyn Moldovan
Ali Paskun
Keith Propst
Kirste Webb
Class of 2008
Mitch Boretz
Cathy Day
Dan Fulmer
Jay Herther
Suzanne Eassom
Mike Parkinson
David Sotolongo
Class of 2007
Holly Andrews
Dr. Bob Goldstein
BJ Lownie
Jessica Morgenstern
Larry Newman
Kelli Stephenson
David Winton
Class of 2006
Tony Birch
Neil Cobb
John Elder
Bob Frey
Alan Goldberg
Jon Williams
Class of 2005
Mark Ciamarra
Dana Spears
Class of 2004
Art Bass
Dick Eassom
Michael Humm
Nancy Kessler
Class of 2003
Charlie Divine
Barry Fields
Dennis Green
Steve Jensen
Jayme Sokolow
Class of 2002
Tom Amrhein
David Bol
Tom Boren
Mike Ianelli
Chuck Keller
Sherrill Necessary
Howard Nutt
Karen Shaw
Class of 2001
Nancy Cottle
Marianne Gouveia
Eric Gregory
Steve Myers
Patricia Nunn
Bill Painter
David Pugh
Dr. Tom Sant
Steve Shipley
APMP's 40 Under 40 awards program recognizes young members who have already made a noticeable impression on their companies and the overall profession.
This year's class features proposal professionals noted for winning big, giving back to their communities, and going above and beyond in positioning their teams for success.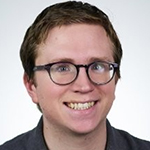 Anthony Rossi, CF APMP
Proposal Manager
MX.com
Kenzie Kelterborn, CF APMP
Director, Bids
Candu Energy - Member of the SNC - Lavalin Group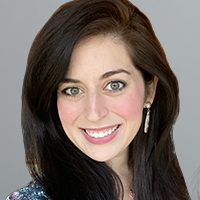 Katie Stutsman, CF APMP
Proposal Manager
Burns & McDonnell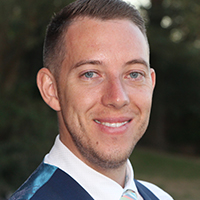 Matthew Denchfield, CAP APMP
Senior Capture Lead
Nets Group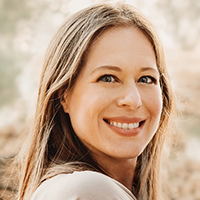 Rhianna Howell, CP APMP
Proposal Manager
ENGIE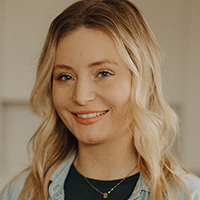 Mercedez Thompson, CP APMP
Proposal Manager
Burns & McDonnell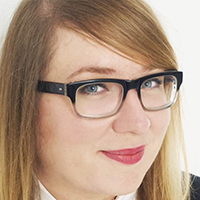 Julia Doczi, CP APMP
Bid Manager
Verizon Business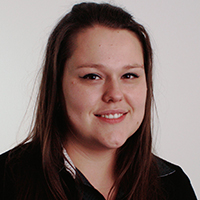 Maria Novakova, CP APMP
Strategic Bid Manager
ISS Facility Services UK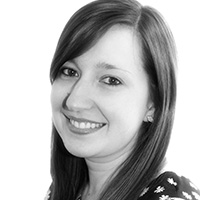 Robyn Gallagher, CF APMP
Head of Business Winning Capability
BAE Systems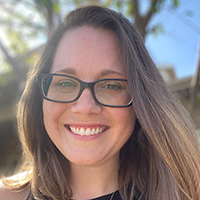 Amy Thornton, CF APMP
Senior Manager, Strategic Proposals
North Highland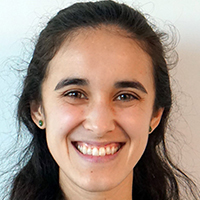 Allison Jenney, CF APMP
Marketing Proposal Coordinator
Mott MacDonald
Karyne Wee
Senior Proposal Manager
GEOTAB
Sarah Holding, CP APMP
Northeast Regional PMCM Marketing Manager
WSP USA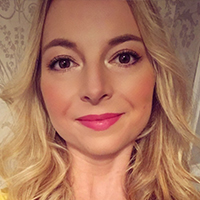 Melissa Vincent, CP APMP
Bid and Marketing Team Manager
O'Connor Utilities Ltd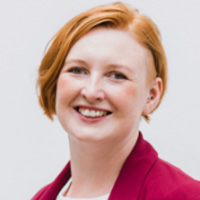 Samantha Burns, CF APMP
Bid Manager
Savills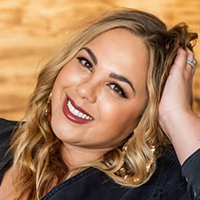 Alexis Hourselt, CF APMP
Knowledge Management Lead
Shipley Associates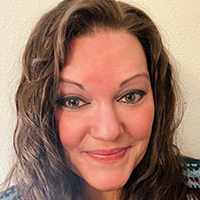 Cassandra Slattery, CF APMP
Manager, Proposal Teams
CDW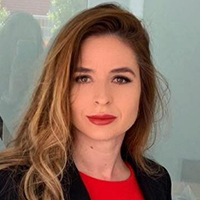 Ioana Alexandru, CF APMP
Proposal Manager
Microsoft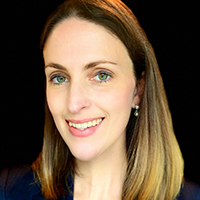 Lisa De Cerchio, CF APMP
Senior Proposal Manager
Envistacom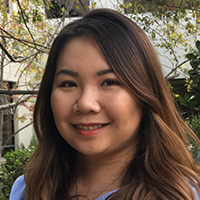 Taemi Tran, CP APMP
Proposal Manager/Writer
Strategic Creations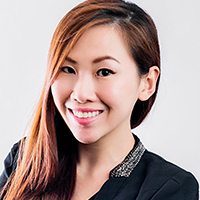 Ivy Wong, CP APMP
Associate Director
CBRE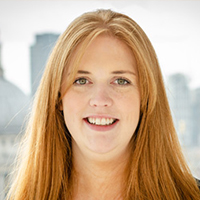 Alice Heritage, CF APMP
Proposal Manager
Lex Autolease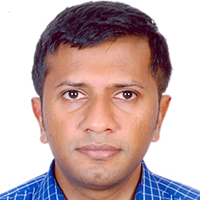 Prashant Kumar, CF APMP
Bid Manager
T-Systems ICT India Pvt. Ltd.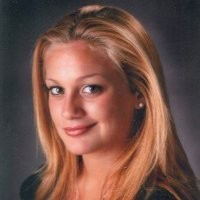 Krystle Volcy, CP APMP
Senior Proposal Writer
Wellpath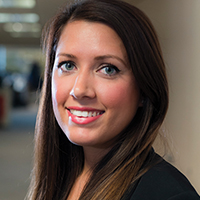 Mary Dowden, CF APMP
Business Winning Support Lead
BAE Systems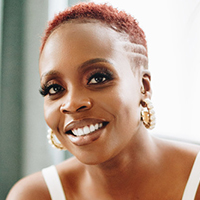 Bridget Yiadom, CF APMP
Senior Proposal Manager
Talkdesk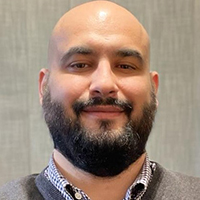 Catalin Neacsu
Director of Sales and Business Development
Amplitude Laser Group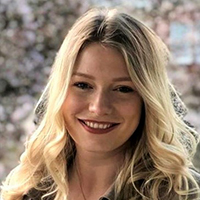 Leigh McNeill
Bid Manager
Leidos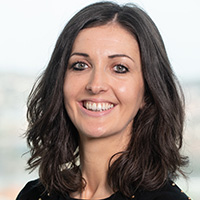 Sam Birchall, CF APMP
Business Development Manager
Arup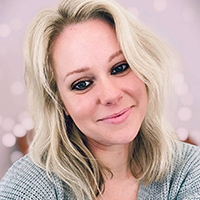 Suzie Dore, CF APMP
Lead Development Officer
Devon Doctors Limited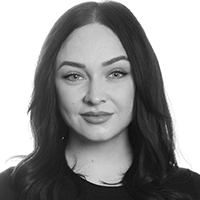 Victoria Heron, CF APMP
Senior Pitch Executive
Eversheds Sutherland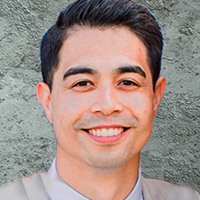 Leo Patino, CF APMP
Vice President, Capture & Proposal Management
Xcelerate Solutions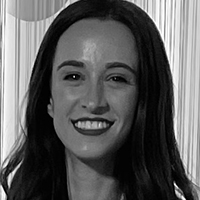 Lindsey Hayden
Strategic Proposal Manager
Golder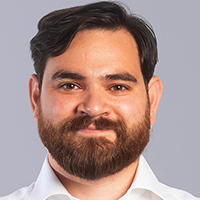 Callum Graham, CF APMP
Bids Manager
Hymans Robertson LLP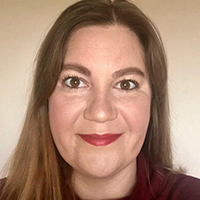 Rachel Chatwin-Parr, CF APMP
Manager Sales Solutions
FedEx Express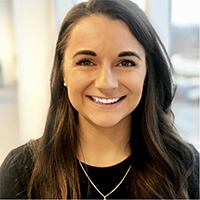 Alexie Royer, CF APMP
Proposal Specialist
Stryker Canada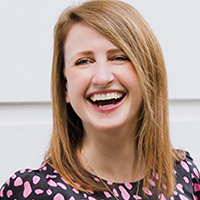 Sarah Curry, CF APMP
Associate Director of Design
Savills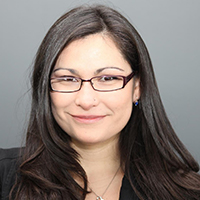 Irene Trujillo, CP APMP
Technical Business Development Specialist
Sandia National Laboratories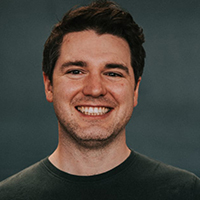 Tim Ward
CEO
Opportuni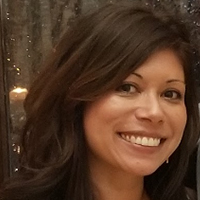 Lucy Pozda
Director of Proposals
DISYS
Congratulations to our 2021 winners!
Stephen P. Shipley Award for Chapter of the Year
2021 Winner: APMP India
Bid & Proposal Industry Executive of the Year
2021 Winner: Ellie Blenkinsop, CF APMP
Chapter Leader of the Year
2021 Winners: Lisa Rehurek - APMP Western Chapter and Richard J. Eassom, CF APMP Fellow - APMP Western Chapter
Bid & Proposal Team of the Year
2021 Winner: Stantec Alberta North Regional Marketing Team
Best Beginnings: Bid and Proposal Industry Newcomer of the Year
2021 Winner: Katie Kent, CF APMP
Best Content Creator: WinningTheBusiness.com Article
2021 Winner: "3 Metrics You Should Track in Your RFP Process to Effect Change" by Erin Andersen, CF APMP
40 Under 40 Winners - 2021
MORGAN ANDERSON, CF APMP
Age 31
Proposal Manager
U.Group
Key Accomplishments
Morgan has managed over $100 million in single contract wins, authored non-technical sections of more than 50 proposals, and created templates for future use, using APMP best practices.
She grew a key client relationship in a past role, resulting in over $100,000 in additional task orders and contract expansion (from three to 15 FTEs) over the period of performance.
You May Not Know
Morgan performs pro-bono consulting for emerging Black-owned businesses in support of strengthening local economies.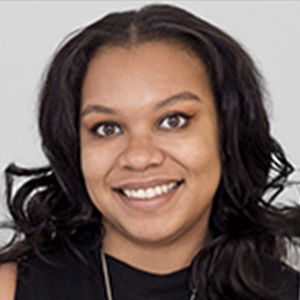 KATHERINE BECCHINA, CF APMP
Age 32
Proposal Manager
Burns & McDonnell
Key Accomplishments
Katherine serves as her team's go-to alternative delivery proposal manager, having managed over $500 million in alternative delivery opportunities in the past two years alone.
She has led or contributed to proposals with an average win rate of nearly 50%.
You May Not Know
If Katherine won the lottery, the first thing she would buy is a horse (she says she's still 10 years old at heart).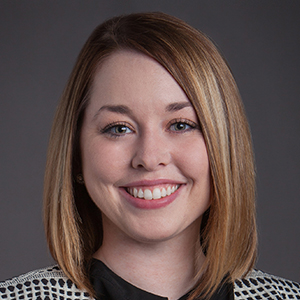 HAZEL BENNETT, CF APMP
Age 31
Work Winning Manager, Advisory Services South
Arup
Key Accomplishments
Hazel directly supported over £27 million of winning bids for Advisory Services South, including major projects with Public Health England, AstraZeneca and HS2 Ltd.
She established more effective pipeline monitoring, including weekly reporting on opportunities and team win rates, and advising teams on effective pipeline management.
You May Not Know
Hazel rowed competitively at university, and her boat went up four places in one race.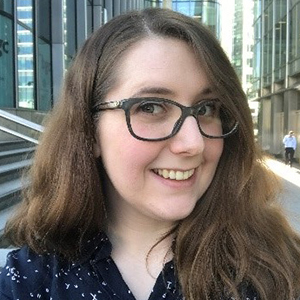 KATHRYN BENNETT
Age 36
Director of RFP Excellence
Loopio
Key Accomplishments
Kathryn works with more than 1,000 organizations to improve their processes, build bridges between executives and front-line staff, and encourage proposal managers to showcase their business value and take a seat at their organization's revenue table.
She is the co-chair of APMP's LGBTQ+ Affinity Group and has shared best practices through various outlets, including APMP's Power Half Hour.
You May Not Know
Kathryn is a competitive strongwoman and former titleholder of Utah's Strongest Woman.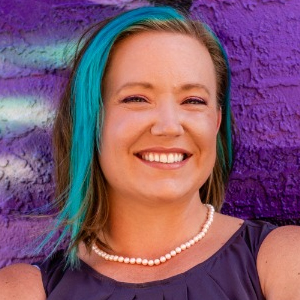 JAMI BORNETUN, CF APMP
Age 37
Sales Proposal Manager
Delta Dental of Minnesota
Key Accomplishments
Jami built a proposal department that implemented and developed company-wide proposal standards and processes.
Her work has led to a sold and retention rate of 48% of RFPs that go through her team.
You May Not Know
In the last year, Jami's passion for the outdoors has led her family to hike at over 21 state and county parks across Minnesota. She also actively serves on the board of directors for a local nature center.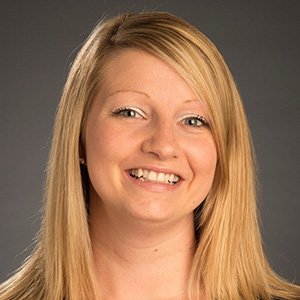 MEGAN CARTWRIGHT, CF APMP
Age 35
Bid Manager and Work Winning Capability Leader
WSP
Key Accomplishments
In 2020, Megan redeveloped WSP's Business Development Integrated Management System (BD IMS) as part of a national initiative to update and centralize WSP's work-winning process. She worked with WSP's BD leaders and researched APMP best practices to create an approach that has helped increase WSP's win rate.
She regularly presents on "pursuit best practice" and provides guidance to other bidding professionals, helping increase the business' work-winning capability.
You May Not Know
Megan has had the song "We Built This City" stuck in her head sporadically ever since she was little when her brother would sing the chorus repeatedly for months on end.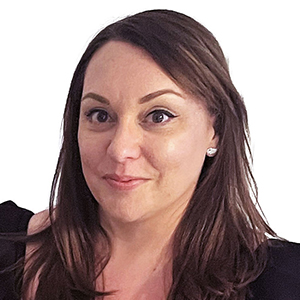 PAUL COLLINS, CF APMP
Age 37
North West Frameworks Manager
ISG
Key Accomplishments
Paul has led significant bids to secure places on major public sector frameworks and has won numerous multi-million-pound projects in the education, leisure, commercial, and blue light sector.
In April this year, he delivered virtual bid writing training for Inspire Youth Zone, supporting their ability to bid for funding to improve the lives of young people in Lancashire in North West England.
You May Not Know
Paul once cooked pizzas for David and Brooklyn Beckham.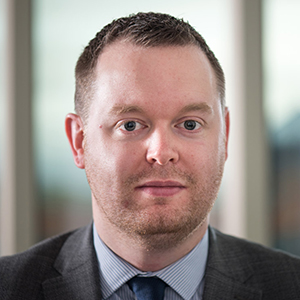 CHRIS COLQUITT, CPP APMP
Age 39
Head of Global Proposal Management
Clarivate
Key Accomplishments
Chris is a champion of APMP, ensuring all team members either hold or gain their Foundation certification within six months of starting. Retention within his team is over 75% across six years, with 65% of leavers moving to gain promotions to team-lead positions.
He was a key proponent of driving the developing sustainability community at Clarivate, adopting the Ecovadis sustainability response platform early, leading him to become the co-lead for Clarivate's GB Environmental chapter, as well as acting as a change ambassador within the company.
You May Not Know
Chris trains Taekwondo with his wife and two children and is aiming to grade to his first Dan black belt this year.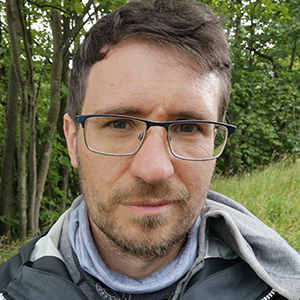 HAILEY COX, CF APMP
Age 32
Capture and Proposal Senior Analyst
Aerojet Rocketdyne
Key Accomplishments
Hailey is responsible for just-in-time training at her company, and she serves in three important roles: ethics liaison for the Ethics and Compliance Department, Strategy and Business Development (S&BD) Employee Engagement Team lead and S&BD lead on the AR Business Operating System Leadership Council.
In just over two years, she has received five Mission Success Awards for superior proposal leadership and support.
You May Not Know
Hailey completed a teaching and translating internship in Voronezh, Russia, in 2015.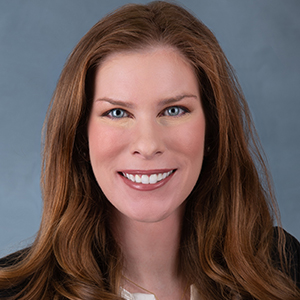 HEATHER FINCH, CP APMP
Age 36
Team Leader – Group Proposal Development
Guardian Life
Key Accomplishments
Heather helped develop Proposal Team Objectives & Key Results (OKRs) to prove the proposal team's value through the data. She has helped set the bar for data-driven reporting and decision-making in her team and developed reporting dashboards for key decision-makers with highlights that put into context what the proposal team does and its impact.
In 2019, she was awarded the 2019 Greater Midwest Chapter Member of the Year Award, recognizing her outstanding contributions to her APMP chapter.
You May Not Know
Heather worked at a brickyard one summer and developed the skill of cubing bricks.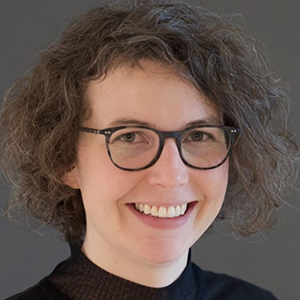 LARISA FLOREA, CF APMP
Age 30
Graphic Designer, EMEA
Microsoft
Key Accomplishments
Larisa designed the logo, as well as the website (with another colleague) for APMP Romania. She also helped increase the chapter's followers in less than six months.
She delivered graphics for Microsoft's Met Office deal, in which Microsoft and the Met Office joined forces to build the "world's most powerful weather and climate forecasting supercomputer in the U.K."
You May Not Know
Larisa was recently part of a photoshoot for McDonald's and a TV commercial for Telekom.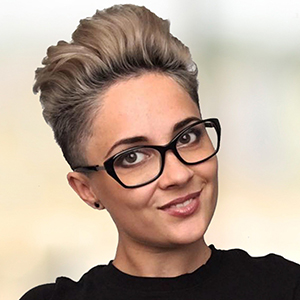 JAMIE FOWLER, CF APMP
Age 30
Federal Proposal Specialist II Federal Proposal Specialist II Michael Baker International
Key Accomplishments
Jamie co-led Michael Baker's biggest and most strategic federal pursuits, totaling more than $1.2 billion.
She is leading the implementation of a strategic qualifications workshop and is developing a tool for federal SF330 proposals to help teams across varying federal markets identify the most appropriate, compliant, and responsive qualifications content early on in the proposal development process.
You May Not Know
Jamie is passionate about interior design. She helps friends and family with designing and decorating their homes. Her style is a mix of eclectic and traditional.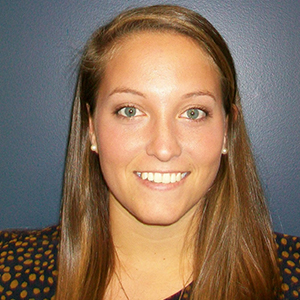 RACHEL FRUM, CP APMP
Age 34
Senior Pursuit Strategist
Baker Tilly
Key Accomplishments
Rachael has aided in elevating win rates through her knowledge and use of APMP best practices, increasing one company's win rates from 45% to 60% over the course of one year and streamlining proposal and production processes.
She currently sits as the leader of an APMP innovation initiative within Baker Tilly and works with cross-functional teams to ensure everyone understands what the proposal department handles their areas of expertise and general best practices.
You May Not Know
Rachael started aggressive inline skating again this year (think rollerblading but with cool tricks) after not skating for about 10 years. So far, she can skate backwards again, jump 180 degrees and ride on front wheels only, back wheels only, and a combination of the two.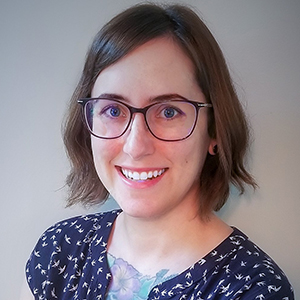 KELLI GURAL
Age 36
Proposal Manager
Gartner
Key Accomplishments
Kelli manages bid opportunities ranging from $100,000 to several million in revenue for Gartner Consulting, has delivered to various branches of the U.S. and Canadian governments, as well as all levels of state, provincial and local government, and a range of commercial enterprises.
She is her team's internal ambassador for diversity, equity, and inclusion. She developed an internal collaboration site and a monthly cadence of discussion topics to drive team engagement, boosting team morale and comradery.
You May Not Know
Kelli can play five musical instruments: piano, trombone, tuba, trumpet, and baritone.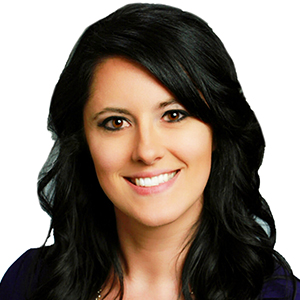 EVELIN GUTIERREZ, CF APMP
Age 25
Proposal Manager
Strategic Creations
Key Accomplishments
In her previous role, Evelin developed a multimedia newsletter for all 250-plus California staff at the company, in addition to leading production of a podcast to connect staff while working remotely during the pandemic and playing a large role in the company's business diversity committee.
She is a founding member of the APMP Intentional Career Path Committee, which provides a plan for APMP and its chapters to promote the proposal profession as an established career path to students.
You May Not Know
Evelin has a strong passion for visual design and loves to incorporate art into her work and her personal life. In her free time, she draws and creates digital art and takes online courses to further her skills.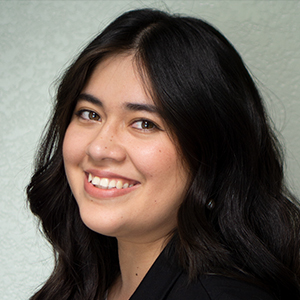 CRESSIDA HANDSCOMB, CF APMP
Age 39
Associate Director, EMEA Bids
Savills
Key Accomplishments
Cressida has increased winning business for Ireland's PRS team by 100% in six months, from €545,000 in 2020 to €1.1 million in 2021, through implementing APMP best practices.
She demonstrated COVID-19 resilience through driving bid strategy and behavioral change, leading to an H1 2021 win rate of 67% (up 17% from H1 2020).
You May Not Know
Cressida received a degree in dance and was a professional contemporary dancer.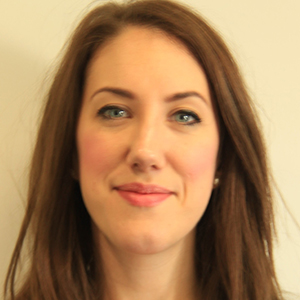 AMANDA HEATHER, CP APMP
Age 37
Reusable IP and Content Lead
Microsoft
Key Accomplishments
Amanda has championed APMP and industry best practices in both proposal management and content management, and she has become a thought leader in implementing and maintaining content management systems, driving initiatives across multiple industries (IT, publishing, and engineering) to implement a variety of content management systems.
She has supported the APMP Greater Midwest Chapter college outreach program through the marketing committee. She also mentors and coaches other industry professionals and champions an inclusive and collaborative team environment.
You May Not Know
Amanda passionately detests pancakes. And she makes amazing quilts.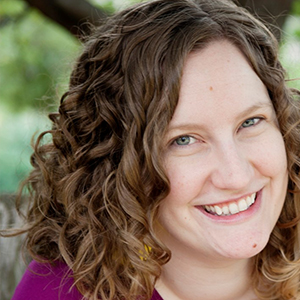 ELIZABETH HILLMAN, CP APMP
Age 33
Energy and Science Proposal Management Team Lead
Sandia National Laboratories
Key Accomplishments
Elizabeth has managed the submission of over 300 competitive proposals, resulting in over $200 million of new funding to Sandia and retention of key federal government agencies as sponsors.
She leads a multidisciplinary team of proposal management professionals who have achieved a cumulative success rate of 31% since she and her team members piloted a proposal management capability using APMP best practices in 2010.
You May Not Know
Elizabeth has a passion for travel and has visited five continents so far. She loves to read and has set (and met) a personal goal to read at least 45 books per year. She hopes to pass her love of travel and reading to her 5-year-old daughter and 3-year-old son.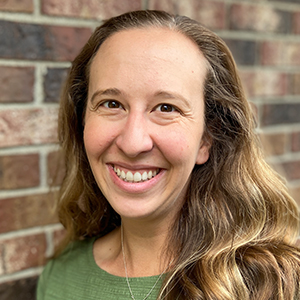 VICTORIA JOHNSON, CF APMP
Age 39
Head of Business Development
Barkers - Procurement and Commercial Practitioners
Key Accomplishments
Victoria has secured contracts in excess of £1 billion over the years, providing organizations with a defined and innovative approach to tendering.
She provides bid consultancy services across a range of sectors with varying needs and has ensured to maintain a win rate in excess of 80%.
You May Not Know
Victoria is a singer and has experience performing at the British Club and various corporate events in Abu Dhabi.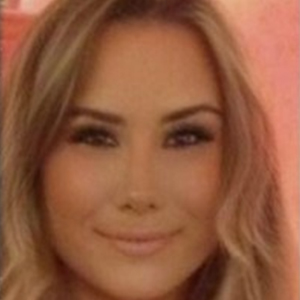 NICOLE JOHNSTON, CF APMP
Age 38
Deal Activation Leader, Associate Director – U.S. Government and Public Sector
EY
Key Accomplishments
Nicole developed a comprehensive digital learning experience, designed specifically to help federal and SLED pursuit teams win in the market.
She has improved workflow by establishing and applying disciplined processes for effective proposal management and strategy development and, with her team, created a self-service portal for government/public sector-specific pursuit tools, templates and enablers, which has streamlined the proposal development process and allowed them to impact more deals.
You May Not Know
Nicole has lived in six countries and on four continents. Her father was a foreign service officer with the United States Agency for International Development, and she grew up in the developing countries where he was posted.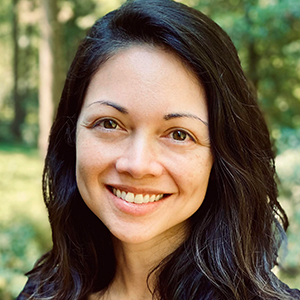 CARRIE JORDAN, CF APMP
Age 35
Interim Director of Proposals; Strategy and Operations Lead – Proposal Center of Excellence (PCoE)
Microsoft
Key Accomplishments
Carrie served as part of a small pilot team with limited funding to ideate, develop and launch the PCoE. In less than eight months, this pilot's success led to incremental funding in the next fiscal year, growing to over 65 proposal professionals.
She leads the team that has generated a 513:1 ROI ($4.7 million in Q1-3 funding, resulting in an output of $2.4 billion in PCoE proposal wins for Microsoft).
You May Not Know…Carrie and her husband own a custom woodworking business, where they make and sell furniture and décor.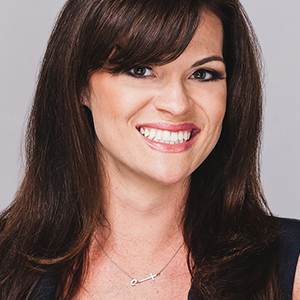 MANVI JOSHI, CF APMP
Age 36
Head of Proposal Factory – Global Sales and Marketing CoE
Allianz Worldwide Partners
Key Accomplishments
In her current role, Manvi set up the entire proposal function from scratch and scaled it to become a Center of Excellence, comprised of bid managers, graphic designers, and content creators.
Her team of proposal managers established a Winning Workshops curriculum, which they facilitate for each "must win" opportunity for the pre-sales community. This has enhanced the win ratio by as much as 15% within the first year.
You May Not Know
Manvi has traveled across nine countries and aims to travel around the world by age 45.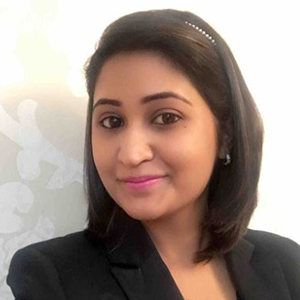 MARY KAKAR, CP APMP
Age 35
Proposal Manager, Strategy and Business Development
General Dynamics Mission Systems, Inc.
Key Accomplishments
Mary served as proposal coordinator for the submarine Own Ship Monitoring System bid and the surface ship Air and Missile Defense Radar proposal, resulting in wins valued at about $45 million and $250 million, respectively.
In 2020, confronted with the COVID-19 pandemic, she virtualized her team's efforts while supporting over $400 million of competitive bids. She also completed Practitioner certification and is leading her group's efforts to complete Foundation certification.
You May Not Know
Mary started as an intern in the General Dynamics Missions Systems (GDMS) organization and was a 2017 GDMS President's Award winner.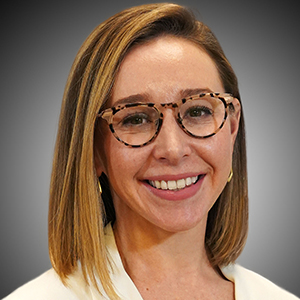 JASPREET SINGH KALYAN, CF APMP
Age 40
Divisional Head, Commercial Excellence (Bid and Proposal Management) – Asia, Middle East and Africa
Securitas
AB
Key Accomplishments
Jaspreet successfully created a centralized bid management function within a span of six months for Asia, Middle East and Africa.
He created a centralized hub for managing the complete end-to-end bidding process, from the initiation of the RFP until submission to an existing or prospective client, on time and within the customer timeline.
You May Not Know
Jaspreet served in the Indian Army from 2004-2010 as a technical officer. He retired with Major as his last rank.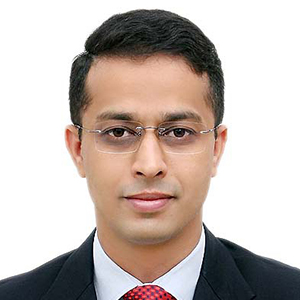 ELIZABETH KEPNER, CF APMP
Age 40
Senior Proposal Manager
GDIT
Key Accomplishments
In her previous role, Elizabeth managed up to eight cross-functional proposal teams, contributing to over $8 billion worth of wins for the Combat Mission Systems business area.
She serves on the board of directors for a local non-profit (Affordable Housing Advocates) and volunteers as a grant reader for the York County Community Foundation.
You May Not Know
Elizabeth is the proud owner of a rescued pit bull and has helped rescue over 100 animals through animal rescue transports.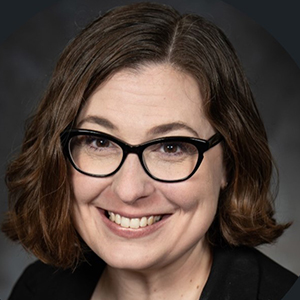 ALYSSA KOLSKI, CP APMP
Age 37
Technical Business Development Specialist
Sandia National Laboratories
Key Accomplishments
Starting with a single pilot proposal in 2010, Alyssa has implemented an adaptive proposal process to reflect the varied environments and requirements at the labs. This process has grown into a corporate-wide effort across Sandia's energy, bio, and national security portfolios and an increased win-rate of more than 13% in the last three years.
She is Sandia's proposal education lead, developing and teaching classes to technical staff and management across the labs to further improve knowledge and implementation of best practices.
You May Not Know
Alyssa is a skilled quilter, colored pencil artist, and talented green thumb.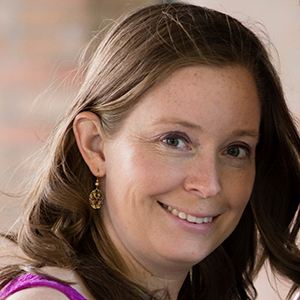 TARRYN KROG, CF APMP
Age 36
Proposal Manager
Gartner Consulting
Key Accomplishments
Tarryn primarily works with the U.K. and EMEA region; however, successful proposal efforts have led to accolades from key managing partners, leaders and consultants from around the globe.
She has developed training for delivering successful orals presentations. She constructed a new toolkit, tying together presentation checklists with guidance to support consultants developing client-facing presentations.
You May Not Know
As a teen and university student, Tarryn was an amateur surf videographer, spending her weekends and free time filming and editing footage of friends surfing in Mauritius and South Africa.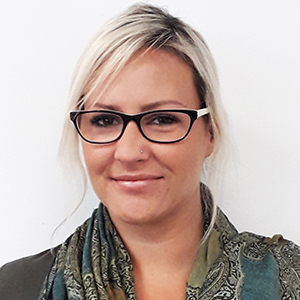 SOPHIA LARGE
Age 23
Bid Coordinator
Cundall Johnston and Partners LLP
Key Accomplishments
Sophia has been an advocate for APMP and has introduced APMP best practices to her organization and staff members previously unaware of the association. She recently received a Distinction in the APMP UK Bid and Proposal Coordinator Apprenticeship Standard.
Sophia is a Net Zero 30 advocate for her organization and, as an agent of change at the start of project delivery, has an opportunity to assist technical subject-matter experts in delivering zero-carbon projects globally by 2030.
You May Not Know
Sophia likes to keep fit by playing for her local hockey club, running, and walking her Patterdale Terrier puppy. She also ran the Great North Run in 2019.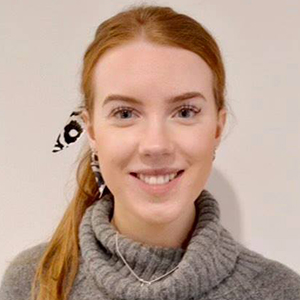 SHIREEN LENORMAND
Age 38
Lead Contracts Specialist
Stryker Australia
Key Accomplishments
Shireen was a founding member of Stryker Australia's tender and contracts team. She has been a driving force in the development, management, and optimization of the end-to-end process. Implementing this process has seen their tender win rate consistently improve since 2012 to a 2021 (to date) win rate of 100%.
In 2014, she was named as part of the Team of the Year and was also a joint winner of the President's Award, given at the sole discretion of the president of Stryker Australia.
You May Not Know
Shireen speaks fluent French, has traveled to France multiple times, and met her husband Marc while traveling there.
RACHEL LISHMAN, CP APMP
Age 36
Bid Manager (Associate Director)
Savills UK
Key Accomplishments
Rachel has driven cultural change in Savills' capture process to improve win rates and profitability for the U.K. business from £80 million fees won in 2018 to more than £180 million in 2020.
She has created a suite of tools to drive client understanding and win themes through the bid, engaging with L&D professionals to ensure that training programs align with APMP best practices.
You May Not Know
In 2015, Rachel competed in the World Bog Snorkeling Championships in Wales, coming 59th overall and not quite making it into the Guinness Book of World Records.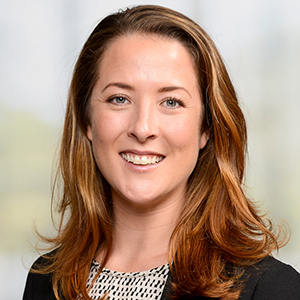 VICTORIA LONGDON, CF APMP
Age 38
Bid Manager
Travis Perkins
Key Accomplishments
During Victoria's time at Travis Perkins, she has improved the win rate from 65% to 80% by the end of this year.
She has mentored staff who have gone on to receive their APMP Foundation certification and win high-achiever awards. In 2020, Victoria received the Peer Recognition Award, which celebrates employees who set an example for others within the team.
You May Not Know
Victoria is a qualified singer in musical theater.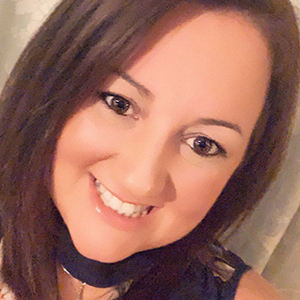 MINDY MARCHEL, CF APMP
Age 38
Chief Technical Officer
The Salentis Way
Key Accomplishments
Since 2008, Mindy has directed and assisted the development of more than 110 proposals for government and commercial contracts globally, worth more than $100 billion in total.
Since she joined Salentis in 2012, more than 97% of Salentis products have been evaluated as fully compliant and "outstanding," "excellent" or equivalent.
You May Not Know
Mindy left a full-ride scholarship after one year at Texas Tech University when she signed a record deal with her two sisters. They lived, worked, sang, and wrote music in Nashville for nearly five years before deciding to leave the industry. They still sing when they're together and occasionally perform at various events.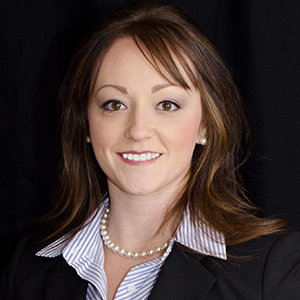 MAKI NAKAMURA, CF APMP
Age 39
Senior Engineer – Business Promotion Department, Business Planning
Hitachi
Key Accomplishments
Maki encouraged the necessity of proposal management to her organization's executives, which led to the establishment of a new Proposal Management Expert Organization, with the mission of proposal promotion. She served as section manager.
Maki has established a volunteer study group consisting of members from across the organization, including Hitachi Group companies in parallel. There are about 70 members, and she has held the study groups 43 times so far. She plans to continue to hold its activities every month.
You May Not Know
Maki enjoys traveling abroad and has been to the United States, Canada, Vietnam, Thailand, Australia, England, France, Italy, Belgium, Germany, Netherlands, Denmark, Sweden, and Finland.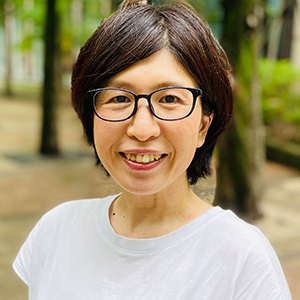 CLARISSA OLIVAREZ, CF APMP
Age 37
Senior Business Operations Manager – Global Enablement, Sales Training
Unisys
Key Accomplishments
Since joining the Go-to-Market Readiness Global Enablement Team in August 2020, Clarissa has become certified as a FranklinCovey facilitator for Filling Your Pipeline and Qualifying Opportunities courses and, subsequently, facilitated multiple class sessions to Unisys associates around the globe.
She has developed many of the assets that are used to guide messaging across the organization for bid submissions, including a best practices checklist and an outline for executive summaries.
You May Not Know
Clarissa volunteers her time with a New York City chapter of a nonprofit organization and dog-parent community designed to support animal rescue organizations through outreach and local dog meetups.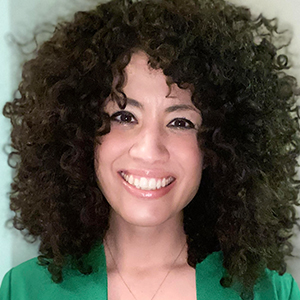 ALLISON RAYNOR
Age 35
Associate Director – Strategy, Operations and Business Development
AEM Corporation
Key Accomplishments
Allison developed and implemented a standardized company-wide business development framework, including more than 25 processes and tools for capture and proposal phases rooted in APMP best practices.
She managed the development and submission of 26 federal government IT proposals with a 70% win rate overall, resulting in $475 million in contracts since September 2015, in addition to managing all recompeted proposals in 2019 and 2020 with a 100% win rate, protecting about $112 million in revenue.
You May Not Know
Allison enjoys traveling, and one of her favorite trips was to Uganda where she went on multiple safaris and traveled by raft down the Nile River for a month.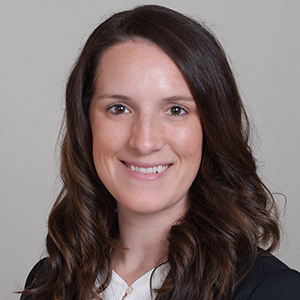 ANNIE SEN
Age 39
Bid Whisperer and Chaos Coordinator (Founder)
Writer's Block Advisory
Key Accomplishments
Annie was a bid writer/advisor for Australia's largest PMO tender to date.
In the past decade, she has worked on bids with a total CAPEX value exceeding $12 billion in the engineering and construction sectors with a win rate of 95% (including shortlisting EOIs to tender stage).
You May Not Know
Annie considers herself a closet philosopher.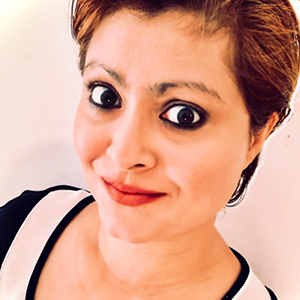 ANANT SHUKLA, CF APMP
Age 36
Business Development Manager – Digital Marketing Product Portfolio
Adobe
Key Accomplishments
Anant encouraged close to 50 people to join APMP and mentored and helped prepare them for APMP Foundation-level certification.
He built and established the bid management capability from scratch for product presales; compiled artifacts, templates, team, governance, demand generation for high-value strategic accounts; and worked closely with account teams to orchestrate winning bids.
You May Not Know
Anant is currently mentoring an Indore, India, based startup in the IT outsourcing space.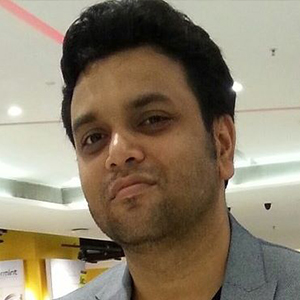 MICHELLE SPENCER, CF APMP
Age 31
Senior Proposal Specialist
Maximus, Inc.
Key Accomplishments
Since taking her role, Michelle has helped break long-standing siloes and increased form/administrative compliance to 99.9%, increasing win rates overall.
She is philanthropic with her time and actively contributes to arts and history events around the Washington, D.C., region. Even while virtual, she has maintained being a visitor services volunteer for Hillwood Estate, Museum and Gardens, and published a novella with all proceeds going to charity.
You May Not Know
Michelle has been playing the French horn for 20 years.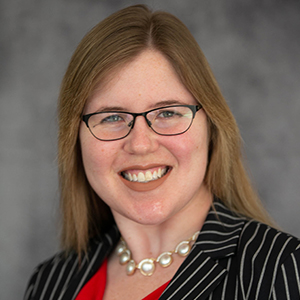 LIA TAYLOR-HIGGINS, CP APMP
Age 35
Senior Bid Manager
Eversheds Sutherland LLP
Key Accomplishments
Lia has won over £100 million in contracts, including ousting a large legal managed service contract from a competitor firm (worth over £45 million).
She has successfully coordinated hundreds of global submissions, including opportunities covering contributions from over 120 jurisdictions.
You May Not Know
Lia spent lockdown renovating her cottage and walking the Yorkshire Dales with her tireless spaniel.