Maintaining Certification (CEUs)
MAINTAINING YOUR APMP CERTIFICATION
Each level of APMP certification requires that you maintain your credentials through ongoing professional development, measured in Continued Education Units (CEUs).
Certified members have two years to earn the required number of CEUs as described in the chart below. Upon completion of CEUs your certification is renewed another two years (and the count of CEUs resets to zero). CEUs must be obtained and maintained every two years. Please look below and see how many CEUs you need for the highest level of APMP certification you have. If you have Foundation Level, you'll need 20 CEUs, Practitioner needs 40 and Professional needs 40.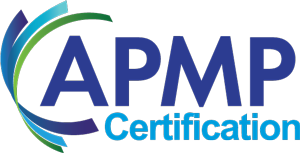 APMP Certification Level
Required CEUs
to Maintain Certification
For Foundation Level

20 CEUs
For Practitioner Level

40 CEUs
For Professional Level

40 CEUs
How to Earn CEUs
Professional development through training. You can maintain your APMP certification by earning CEUs through APMP education and training. The CEU fulfillment requirement is in place to increase and/or demonstrate your knowledge of current best practices and current industry trends.
APMP Conferences (BPC, BPC Europe, BPC Asia, BPC Global, Winning Business Virtual Experience (WBVE), etc.)
1 CEU per hour of
educational session attended
APMP Chapter Events

Approved Training (e.g., provided by APMP Approved Training Organizations (ATOs) that does not compete with APMP education conferences or programs. APMP's Board of Directors determines what programs are competitive)

APMP Webinars
1 CEU per webinar

APMP Self study
Minimum one-hour commitment of self-study of APMP materials (e.g., researched APMP BOK to develop template; read Review Management chapter and created checklist). Please note that APMP is NOT able to provide CEUs for self-study materials produced independent of APMP because we are unable to review all non-APMP produced materials to ensure that they meet APMP Best Practices as referenced in the AMP Body of Knowledge.

Up to 3 CEUs per three hours of study per 2-year period.

Serving the profession as a volunteer leader.
Your time spent as an APMP volunteer leader can provide countless opportunities for professional (and personal) growth.
You must remain in good standing throughout your years' tenure
CEUs are prorated in the case of partial years' service
| | |
| --- | --- |
| APMP Board of Directors | 20 CEUs |
| APMP Chapter Board of Directors | 15 CEUs |
| APMP Committees | 15 CEUs |

Contributing content.
Preparing for and presenting educational content for APMP audiences should provide you with information as you research and organize your contribution.
Content must be related to our industry specifically and follow the APMP Body of Knowledge
| | |
| --- | --- |
| APMP Educational presentation/webinars | 10 CEUs |
| Article/column/blog published that follows APMP's Body of Knowledge (print and/or online) | 5CEUs |
| Podcast published that follows APMP's Body of Knowledge | 5 CEUs |

Other activities.
The Certification body at APMP may consider other efforts and experiences as qualifying toward earning CEUs as long as they follow APMP's Body of Knowledge
A panel of evaluators will review these claims and assess the appropriate number of CEUs on a case-by-case basis. Please send examples you would like to be considered to [email protected].