Organizations worldwide rely on Shipley to provide the qualified personnel, training, and processes necessary to compete and win! With leadership and offices in 14 countries, individuals and organizations benefit from a consistent approach to capture planning, bid and proposal development, and professional development. Visit us to see how we can help you win more work.
Winning starts here. www.shipleywins.com

Comprehensive Proposal Management Support and Services
Pricing: Contact us for details
Many proposal groups face the problem of the "missing piece." They lack a key piece needed to win -- someone who knows the technology, industry, program. Or an entire team. OCI's deep bench makes it possible to provide the missing piece. Over 400 vetted consultants. And another 5,000 resumes. Since 1995, we have been respected proposal consultants. Serving Big 20 contractors to progressive small businesses. Many companies wait too late to call. If you have a need coming up, please contact us at 703 689-9600.

Proposal Support, Proposal Teams, Strategy, Capture, ENs
Hinz Consulting is a proposal development and capture management consulting firm. We help customers, including Fortune 100 clients, win Government contracts in every market. The proposal market is full of people who are unaware that their skills fall short of excellence. That makes it a complicated and risky hiring environment. A person's true capabilities are only revealed after you work with them for some time. Our approach is to take no risks. Every minute is precious in proposals – our goal is that the right person supports our client, every time.
24 Hour Company Graphics Assessment
Retail Price: $2,400
APMP Member Price: $1,900
Are your proposal graphics helping you win or lose? Get a proposal assessment now to find your strengths and weaknesses. Up to 50 graphics are reviewed in 10 key areas (using 33 success criteria). The results are shared during a post assessment meeting and through the completed evaluation matrix.

Proposal Staff Resources - Surge and Permanent Hire Staffing Support

Cella is an award-winning staffing firm with deep expertise and a proven track record in sourcing, vetting and placing business development, capture, proposal and production professionals. Our range of services allows us to serve as a virtual extension of your recruiting function and internal proposal team, with:
Flexible, cost-effective support via pre-vetted, "on demand" hourly consultants.
Dedicated search services to source candidates on a temp-to-hire or permanent hire basis.

Atlas Proposal Assessments & Support
Retail Price: $2,100
APMP Member Price: $1,700
Did your proposal approach obscure the value of your well-developed themes? To what extent did your proposal make it difficult or frustrating to evaluate? Is your proposal approach inhibiting your ability to win? Accompanied by the RFP/SIR/similar, we will evaluate 2 non-price/cost volumes of your proposal/bid response - documenting evidence of our findings, followed by a one-hour discussion. Performed by former acquisition officials and nationally-recognized proposal managers with over 20 years experience.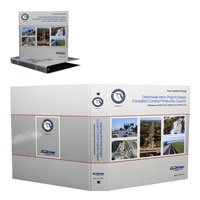 RFP Custom Binders
Custom RFP binders and executive summaries in 5 days. Digitally printed with your copy, images and logos. Each RFP can have separate graphics and information. Small quantities of 3, 5, 10 and 15 are great. One set pricing. We have been providing proposal packaging for over 25 years. Please visit our website for additional information.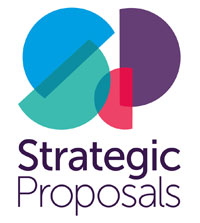 Live Deal Support
Retail Price: Contact us for details

We will help you by working alongside your bid team to produce a truly first-class proposal for must-win deals.
For the development of these high-quality, high-impact proposals, StrategicProposalsNL will facilitate your strategy development, content design sessions and help with producing compelling proposal content by expert reviewing and editing.

Strategic Development
APMP Member Price: $125/hour

Your future is in sight with our consulting services. From strategic selection of opportunities to proposal development, competitive price, and coaching for oral presentations, our clients depend on us for smart advice. Smart advice - we you help create effective, efficient, compliant, and winning proposals. APMP members use discount code APMP-Code