Capture & Business Development Conference
APMP's Capture & Business Development Conference (CBDC) Online is a full one-day, information-packed conference specifically designed for professionals and their companies who are responsible for winning new business. Attendees will get expert opinions, APMP-approved best practices, and valuable mindshare on what it takes to look around corners, access opportunities, and move the team forward to win in today's technology-driven capture and business development marketplace.
Attending this conference puts you in the middle of a who's who in the Capture and Business Development community and helps you leave with actionable takeaways.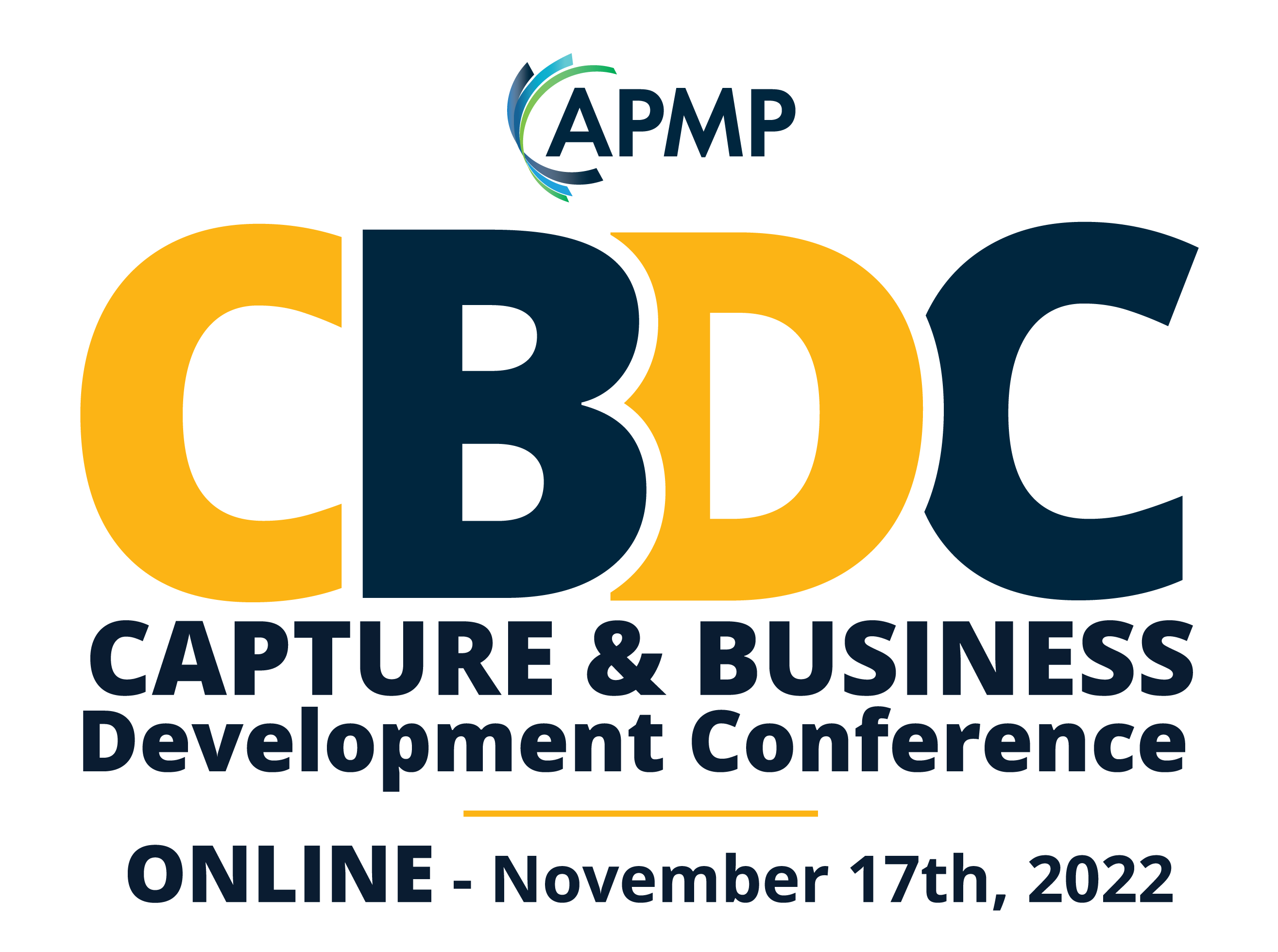 Early Bird Rate
(Ends Oct 15)
Regular Rate
Member
$94
$200
Nonmember
$200
$243
Corporate Member
$85
Event Cancellation Policy
Full refunds will be honored up until 5:00 PM on November 16, 2022. There are no cancellations after that time.
For sponsorship opportunities, please contact Julia Duke, APMP's Business Development Director, [email protected].