Winning AI23: Online Conference
Immerse yourself in the future of technology with Winning AI23: APMP's AI Online Conference. - October 12, 2023
The world's most talked about technology gets the APMP deep dive treatment, and we invite you to be a part of it. You'll learn the basics to more advanced theories about AI, how to use it as a tool, and how to maximize your efficiency – all hallmark goals of bid and proposal professionals.
Whether you want to learn more about the future of AI, how to use AI, or what AI options you have at your fingertips, Winning AI23 answers all those questions and more! AI is changing how businesses operate, and the skills and mindset required by professionals, and APMP is here to help you stay ahead of this revolution.
A Day Well Spent

We've tailored our schedule to pack as much value as possible into the day. There's no fluff here—just hours of valuable tips and forecasts from world-renowned AI experts. They'll share their perspectives, best practices, and breakthrough ideas driving change in this dynamic field.

Stay Ahead of the Curve

AI is evolving fast, and staying current can feel like a daunting task. Let us help. Our speakers will break down complex concepts into digestible bites, exploring the latest applications of AI and what they mean for the world around us. You'll walk away with a clear understanding of what's next in AI and how you can harness its potential.

Join us right where you are

All of this is right at your fingertips. The Winning AI23 online conference requires nothing more than your device and an internet connection. Whether you're a seasoned professional or just starting out in the world of AI, we've got something for you.
Ready to explore the cutting-edge world of AI? Don't miss out! Register today and secure your spot for Winning AI23: APMP's AI Online Conference.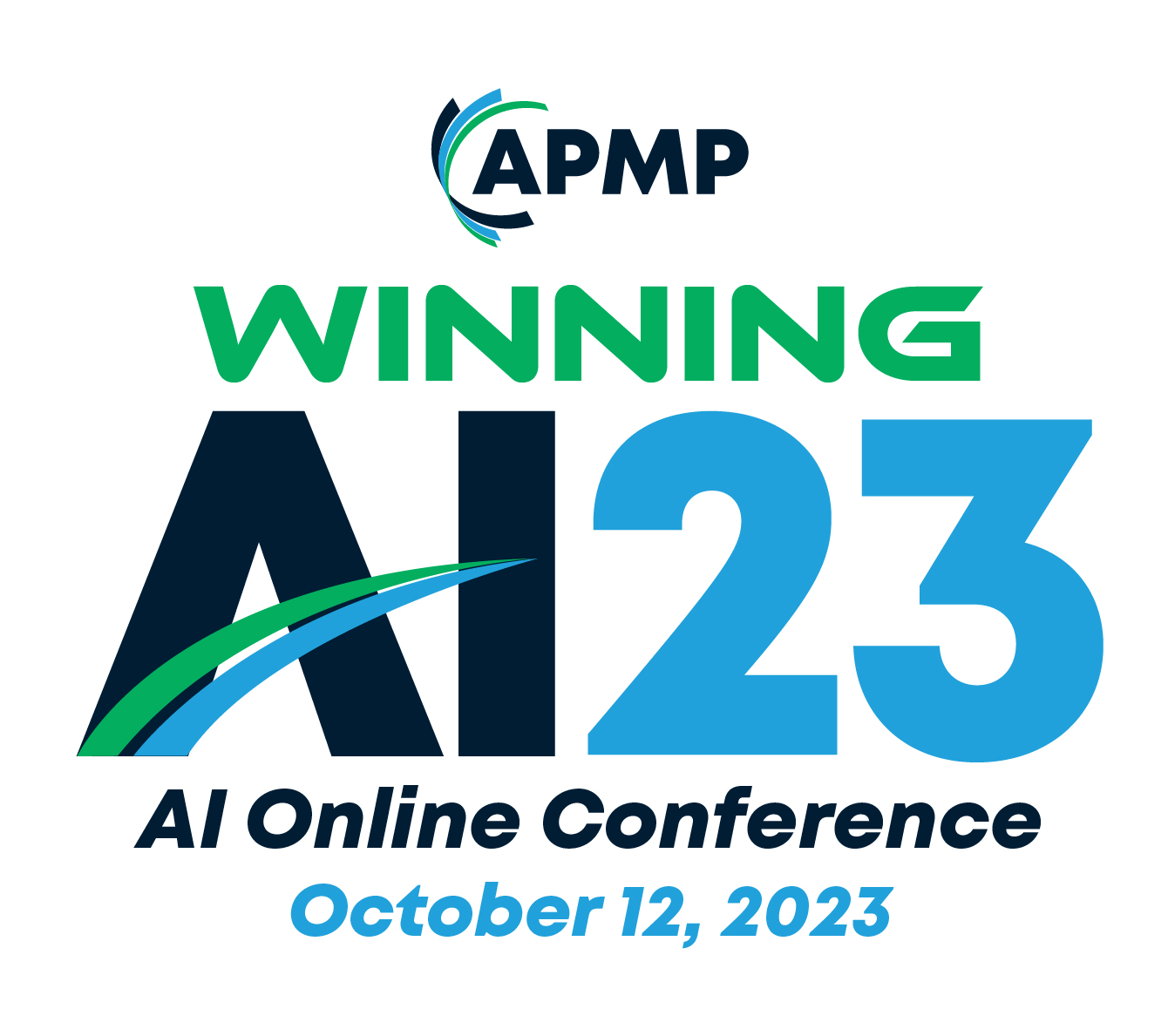 | | |
| --- | --- |
| | Regular Rate |
| Member | $129 |
| Nonmember | $229 |
| Corporate Member | $75 |
Event Cancellation Policy
Full refunds will be honored until 5:00 PM on October 11, 2023. There are no cancellations after that time.