December 14, 2023 at 11:00 AM EST on APMP TV
APMP Honors Gala
Join us in celebrating the exceptional contributions and accomplishments of members within APMP.
Bid, Proposal, Capture, Business Development, Graphics Professionals, and More.
Winning Just Got Easier
APMP's mission is to be the trusted leader that serves an international community of bid and proposal development professionals.
The Association of Proposal Management Professionals is the internationally accepted authority serving and educating those who win business to drive revenue to their organization. It is the industry that serves all industries and promotes the professional growth of its members by advancing the arts, sciences, and technologies of bids and proposals.
16900+ Certified Professionals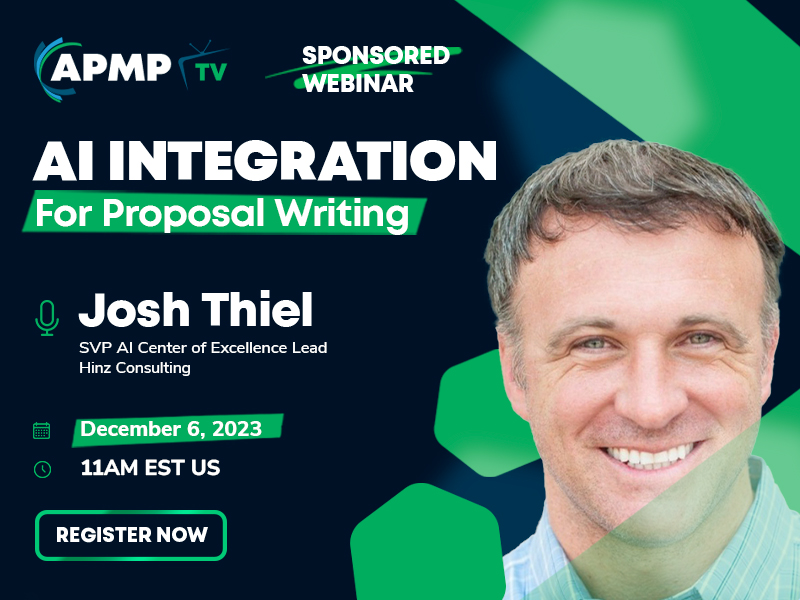 APMP Sponsored Webinar - December 6, 2023
AI Integration for Proposal Writing
The proposal market is being flooded with Generative AI Software Solutions. This webinar will build understanding and context for industry professionals. Specifically, risks, opportunities, and challenges will be laid out. At the conclusion of the webinar, you will be better prepared to consider AI Integration for yourself and/or your organization.
Takeaways
Why you must adopt AI in proposal writing
The complexities of integration
The ROI of AI in proposal writing
Frequently Used Short Cuts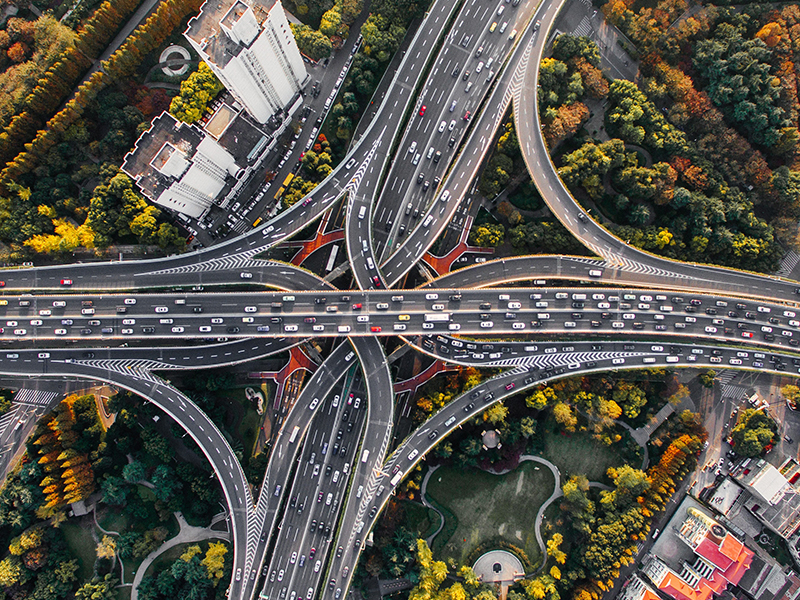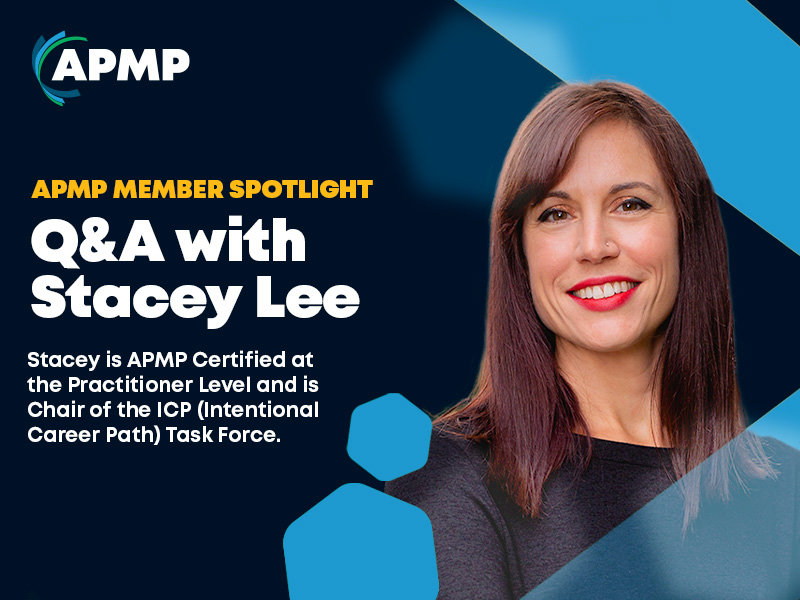 Q&A with Stacey Lee, CP APMP
Stacey's accidental yet passionate entry into proposals proves that sometimes, the best paths are those we stumble upon! As the driving force and current Chair of APMP's Intentional Career Path (ICP) program, Stacey is reshaping the future for aspiring bid and proposal professionals.
Her story is a testament to the unexpected joys and impactful careers found in our industry. We sat down with Stacey Lee for a Q&A about her career, her work with the ICP program, and how making bid and proposal careers intentional could change the industry for the better.
Read more about this month's Member Spotlight, Stacey Lee, CP APMP.