Bid, Proposal, Capture, Business Development, Graphics Professionals, and More.
Winning Just Got Easier
APMP's mission is to be the trusted leader that serves an international community of bid and proposal development professionals.
The Association of Proposal Management Professionals is the internationally accepted authority serving and educating those who win business to drive revenue to their organization. It is the industry that serves all industries and promotes the professional growth of its members by advancing the arts, sciences, and technologies of bids and proposals.
16900+ Certified Professionals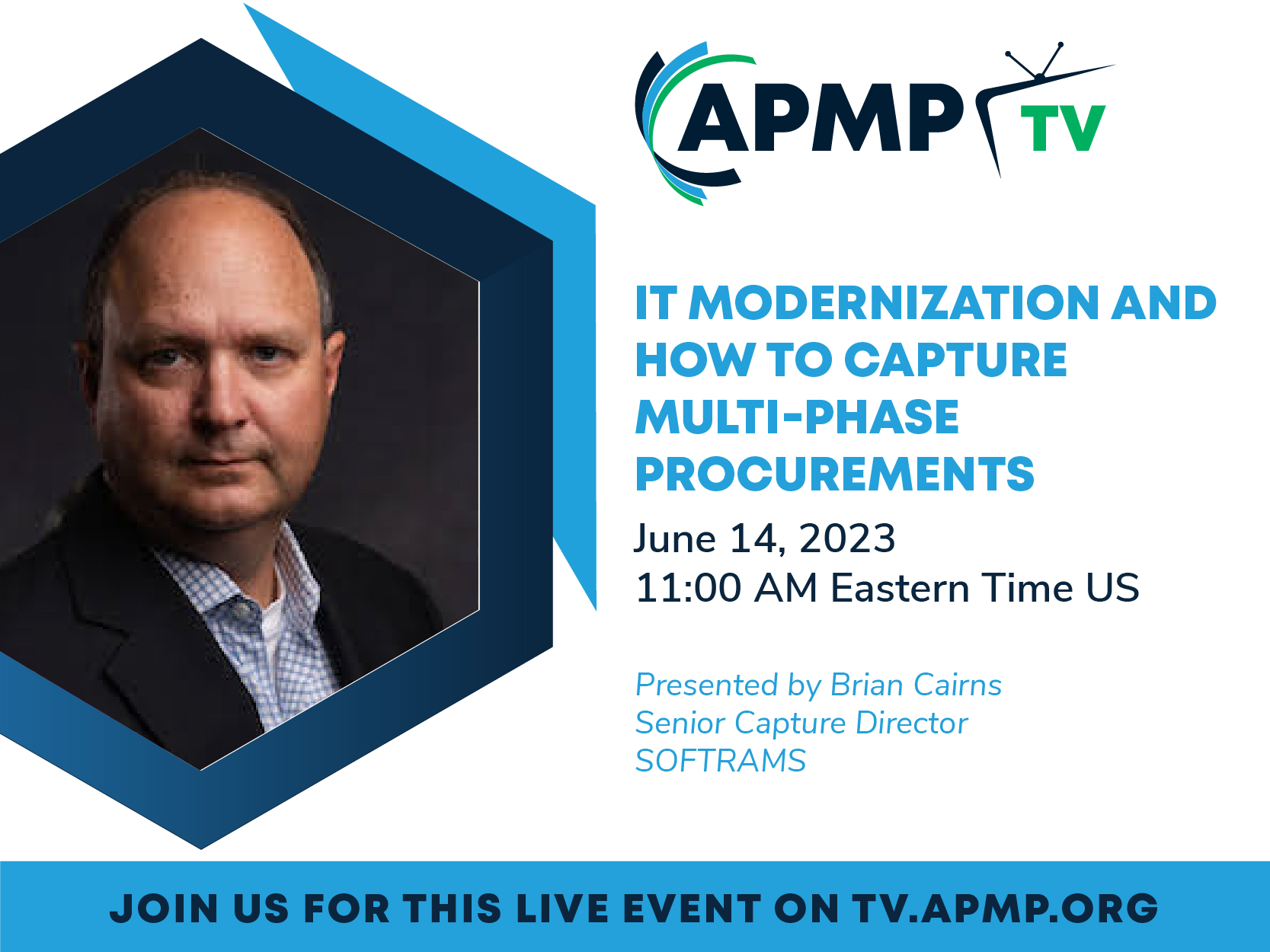 APMP HQ Webinar - June 14, 2023
IT Modernization and How to Capture Multi-Phase Procurements
This webinar will provide a quick history of Federal IT Modernization (18F and USDS), 18F Agile BPA and the importance of their "show me, don't tell me" direction, overview of success (USCIS, Air Force, USDA, GSA, HHS, VA), and how you approach these opportunities as a Capture lead.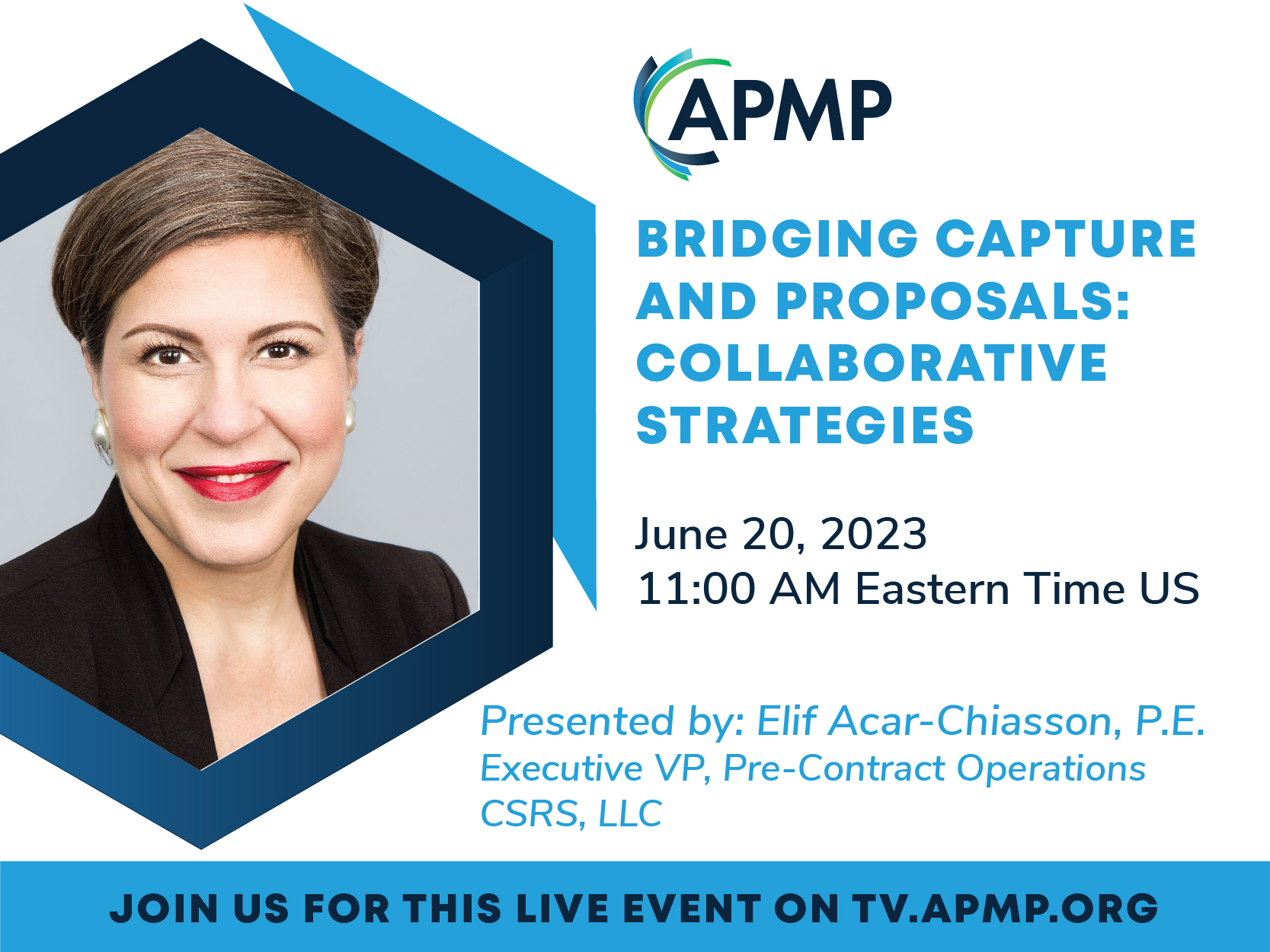 APMP HQ Webinar - June 20, 2023
Bridging Capture and Proposals: Collaborative Strategies
Explore the challenges and opportunities of Capture and Proposals team dynamics in the AEC industry, guided by an engineer-turned-marketeer with experience on both sides of the table. Learn effective methods for integrating processes and systems to promote seamless collaboration and success in the marketplace.
During this presentation, Elif will concentrate on solutions tailored to companies ranging from 50 to 600 employees. However, she will also draw from her experience working at a Fortune 500 company catering to federal, commercial, and international clients with tens of thousands of employees. Addressing the key issues between the Capture and Proposal Teams is comparable regardless of the size of the organization.
Frequently Used Short Cuts