Bid, Proposal, Capture, Business Development, Graphics Professionals, and More.
Winning Just Got Easier
APMP's mission is to be the trusted leader that serves an international community of bid and proposal development professionals.
The Association of Proposal Management Professionals is the internationally accepted authority serving and educating those who win business to drive revenue to their organization. It is the industry that serves all industries and promotes the professional growth of its members by advancing the arts, sciences, and technologies of bids and proposals.
16900+ Certified Professionals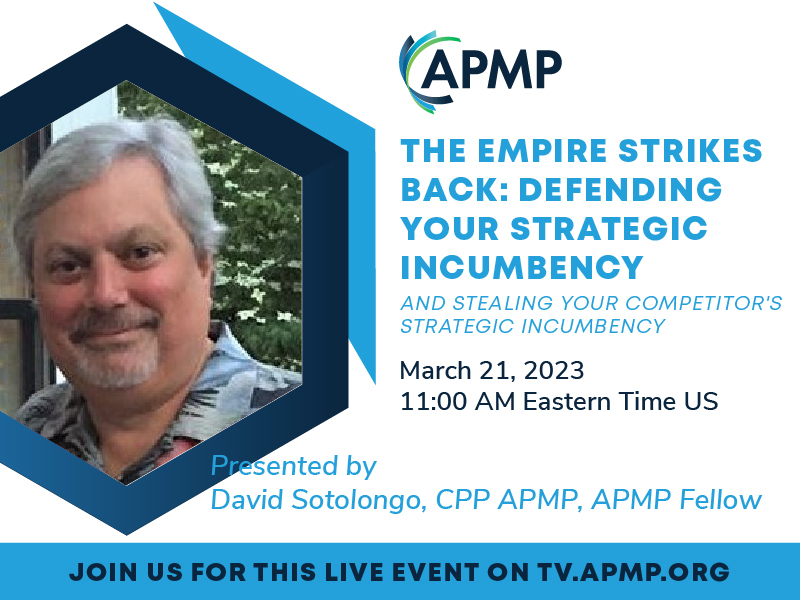 APMP Webinar - March 21, 2023
The Empire Strikes Back: Defending Your Strategic Incumbency (and Stealing Your Competitor's Strategic Incumbency)
This session will cover both defending and stealing incumbencies, as the best practices are often closely aligned.
The most important job of a capture/proposal team is defending strategic incumbencies. Ensuring you continue with your current portfolio is mission-critical. This session will delve into how an incumbent can overcome overconfidence, stave off competitor strengths, and convince your clients that changing is risky. Takeaways for this portion include steps to take at the capture and proposal phase, how to best leverage your proposal manager at these stages, and how to best utilize SWOT analysis at both the capture and proposal stages.
It is also important to understand best practices around incumbency thefts. This session will show how you can research to find client promises made but not kept, costs not contained, key personnel leaving midstream, etc. You will learn how to ghost your competition through win themes, conduct effective color reviews, and pricing to win.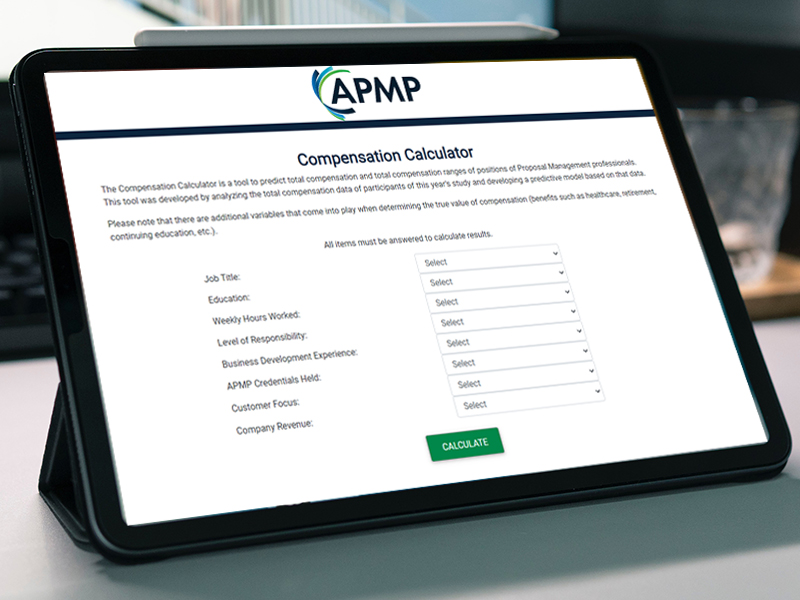 2022-2023 APMP Compensation Calculator
Try Our New Compensation Calculator!
The Compensation Calculator is a new tool to predict total compensation and total compensation ranges of positions of Proposal Management professionals. This tool was developed by analyzing the total compensation data of participants of the 2022 compensation study and developing a predictive model based on that data.
Frequently Used Short Cuts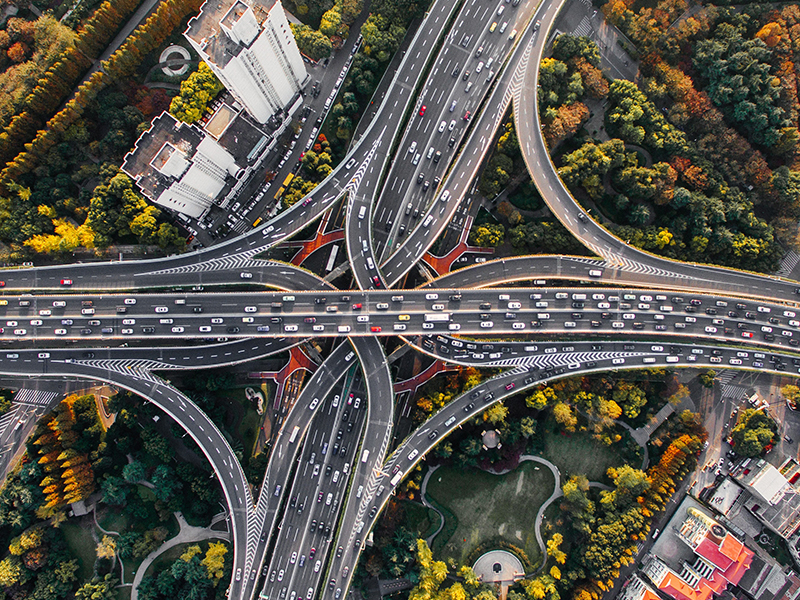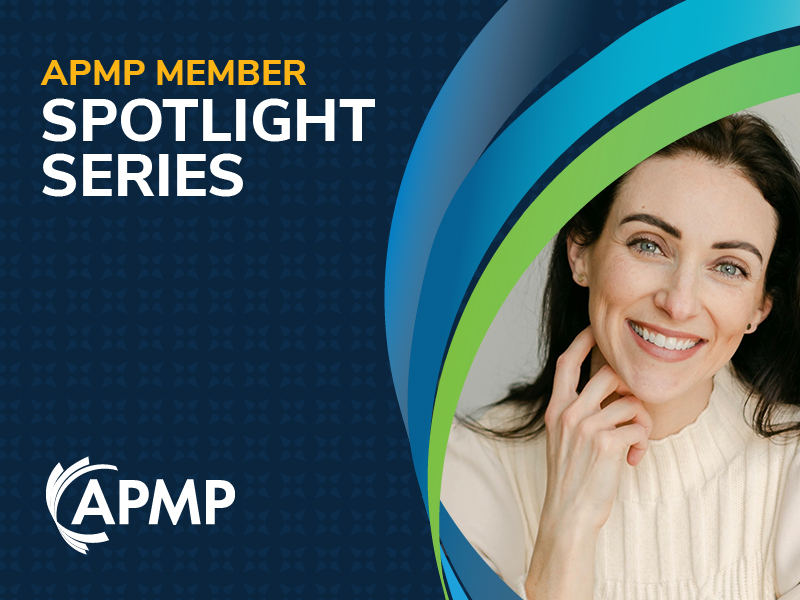 Q&A with Renee Golding
Renee Golding is a Proposal Manager with over 10 years of experience in the industry. Recently, she joined APMP and has immediately recognized the benefits. She also proudly balances her career with being a mom of three children.
Read more about our October Member Spotlight, Renee Golding.